May always tends to be a slow burning month in my home due to spring allergies. Combine that with still trying to get settled in the new house plus being busy every weekend and you get the slowest month of melting in well over a year. This past May I burned through only ONE candle and 4 wax melts.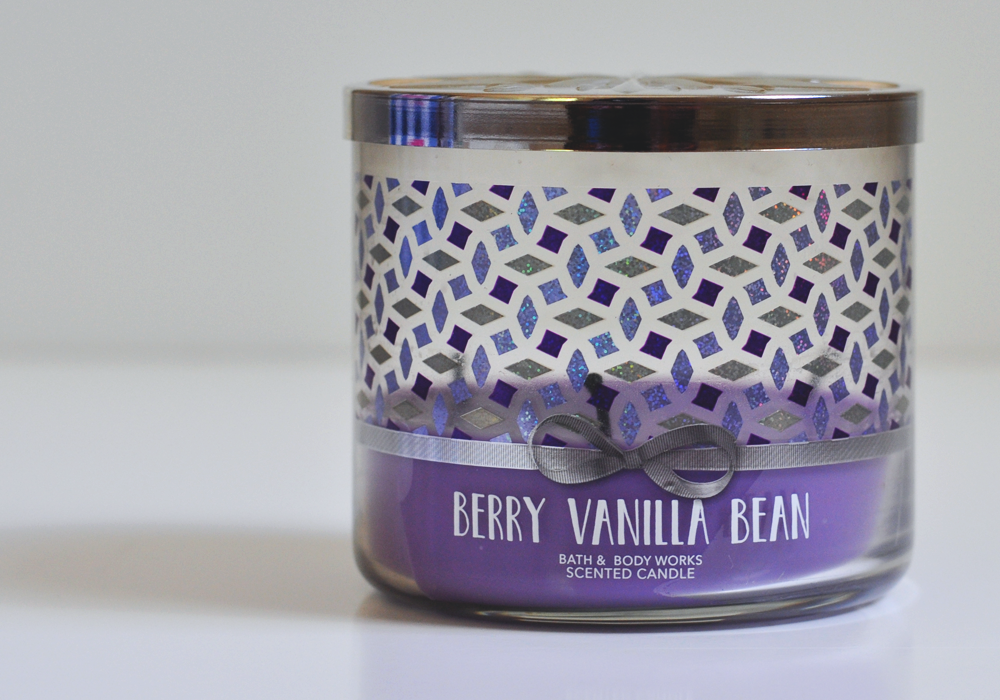 Berry Vanilla Bean (3-wick) – This candle smelled like a mixed berry buttercream frosting. It was a really nice spring fragrance but I hoped a bakery note would come through while burning. It threw really well in our new space and had a strength around a 7. It burned flawlessly and I recommend seeking it out during SAS if this is a type of scent you're interested in.
Blueberry Muffin – This truly smelled like a fresh baked muffin with a slight blueberry undertone and I really enjoyed it in melt form. I would absolutely repurchase if the price was right; Kringle's melt prices are a bit steep for such a small amount of wax.
Blueberry Cake Donut – On cold this was an amazing blueberry icing fragrance with a donut bakery base. However, I think this melt was a bit too old because it smelled like a sweet crayon when melting. Probably wouldn't bother repurchasing.
Strawberry Swirl – A really sweet strawberry milkshake fragrance from Scentsy that I wish I could still get my hands on! By itself it was too light but was totally amped up when mixed with Vanilla Cookie Crunch. A blend I wish I could melt for much longer!
Wild Berry Cheesecake – In the past I've described this as the best berry scent every created and I still stand by that. I honestly don't need any other mixed berry scents for the future aside from this one, that's how good it is. Go to your local Wal-mart and sniff it out for yourself!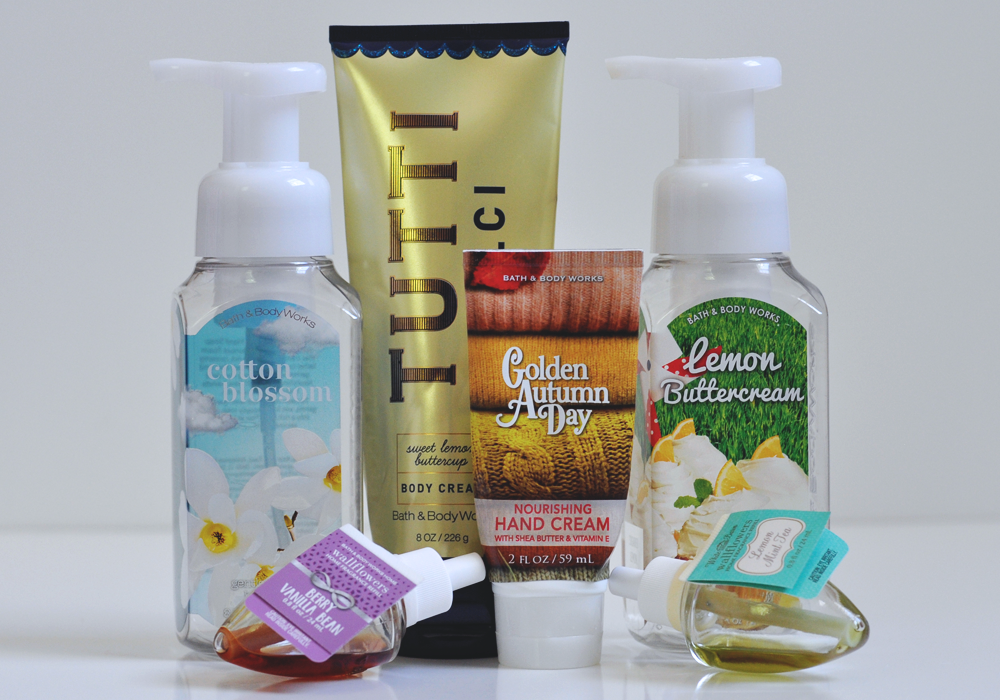 Berry Vanilla Bean (wallflower) – The wallflower version of the scent was even heavier than the candle and I didn't care for it much. After a few weeks it became really discolored so I just took it out before all the oil evaporated.
Lemon Mint Leaf (wallflower) – This fragrance was so light that I hardly smelled it at all. Once the oils became discolored it started emitting an awful rotten scent. I wouldn't repurchase this again in any form factor and will probably use anything left in my stash as decor.
Golden Autumn Day (hand cream) – Being the second hand cream in this scent that I've finished up within the past six months, I think it's safe to say I adore the scent and formula. It's very refreshing with apple undertones and is long-lasting. Hoping they'll bring this back again in the fall!
Sweet Lemon Buttercream (body cream) – A really soft & creamy lemon fragrance perfect for the spring! I'm already stocked up and highly suggest picking some up during SAS!
Lemon Buttercream (hand soap) – Like the last soap in this fragrance that I used in March, it had hardly any lemon notes and was very astringent. Happy not to have anymore left in my stash and will be very weary of lemon soaps in the future!
Cotton Blossom (hand soap) – This was a repackage of Sea Island Cotton which is my favorite hand soap. It's fresh, clean, and the scent lingers. Hands down will always repurchase this fragrance no matter what it is called!
May was definitely a slow burning month and I have a feeling June will be very similar. I'm still trying to find the optimum place to burn candles for maximum throw and honestly don't have a burn list planned. What scents do you think I should melt next month to get out of this slump? Share in the comments!