I have been psyching myself up for Bath & Body Works semi-annual sale for the past month. I created a list of candles and wallflowers I was looking to haul and almost took the day off of work. You would think since BBW has this loyal of a fan-base that they'd offer the same products everywhere. Wrong. I have not found a single 75% off candle at the closest 7 stores in a 2-hour radius.
After speaking with some other girls in the New England area, it seems that RI & MA did not get any of the 75% off treasures the rest of the US received. This is SO disappointing. Can you imagine if I actually took the day off of work only to find that nothing special was being offered around me? I may not be the biggest fan of Yankee Candle's products, but at least the store is fair and offers the same scents everywhere. It's not like my stores even sold-out before I got there. They never received ANYTHING from the previous Fall or Winter lines. To everyone who's been able to find last year's awesome scents that most likely won't be available ever again, I am so jealous!
Okay, now that I've gotten that off my chest, here are the only purchases I've made during this Spring SAS. Day 1 which was online only, I ordered 11 wallflowers and 1 candle. I was most excited about the Lavender Macaron scent coming out in wallflower form – so naturally I went a little crazy.
I did manage to find 75% off wallflowers in the scent Pumpkin Spice Cheesecake and stocked up. At the same time I luckily found one of the amazing fall body care fragrances from 2015 and picked up a couple shower gels. (Shown at top.) At another store, I wanted to reach $40 to use my coupon and the only notable items included in that purchase were 2 more candles and 2 more wallflowers.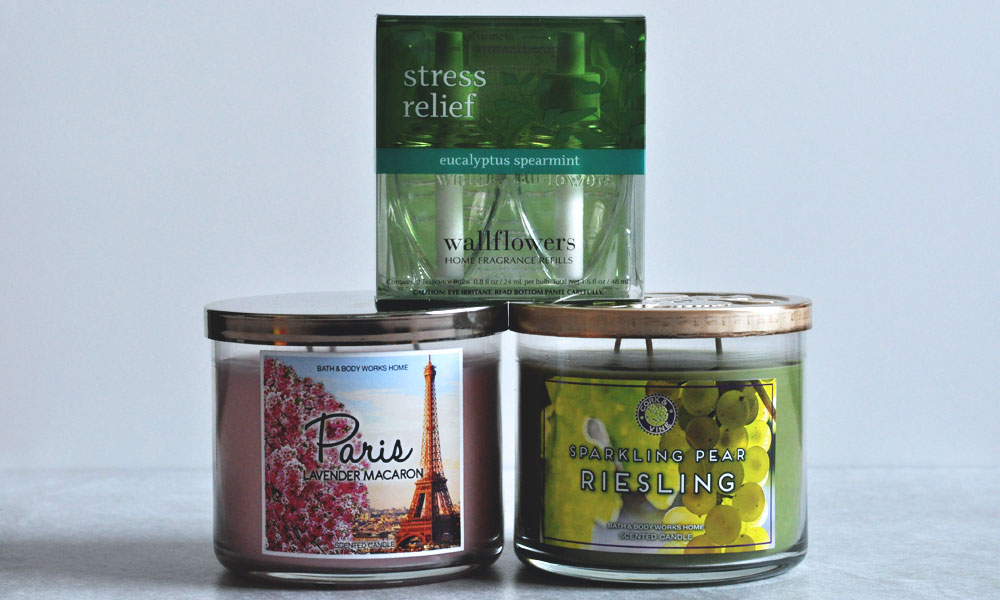 Even though I'm disappointed with this SAS, I have gotten a few good deals. I'm officially putting myself on a wax ban until Fall fragrances come out – I've got a lot to burn through in the next couple months! In the meantime, let's hope BBW will step up their game for Winter SAS and stop re-packaging the same boring scents nobody cares for! 😉 Have you been one of the lucky ones to find some treasures during this SAS? Share your haul in the comments!